In this Issue
---
The FCC Approves Strong Net Neutrality Rules
Excerpted from Washington Post Report by Cecilia Kang and Brian Fung
The Federal Communications Commission (FCC) for the first time classified Internet providers as public utilities Thursday, in a landmark vote that officials said will prevent cable and telecommunications companies from controlling what people see on the web.
The move, approved 3-to-2 along party lines, was part of a sweeping set of new "Net Neutrality" rules aimed at banning providers of high-speed Internet access such as Verizon and Time Warner Cable from blocking websites they don't like or auctioning off faster traffic speeds to the highest bidders.
FCC Chairman Tom Wheeler argued that the agency needed to take a dramatic step to preserve a "fast, fair, and open Internet." Broadband Internet providers will now face some of the same heavy regulations that the federal government imposes on telephone companies.
"The Internet has replaced the functions of the telephone," Wheeler said during the Commission vote. "The Internet is simply too important to allow broadband providers to be the ones making the rules."
Cable and telecommunications companies, as well as GOP lawmakers, quickly condemned the move as an overreach of government intervention into their businesses, and lawsuits are expected to follow. Read more…
Why Everyone Was Wrong About Net Neutrality
Excerpted from New Yorker Report by Tim Wu
Today, the Federal Communications Commission (FCC), by a vote of three-to-two, enacted its strongest-ever rules on Net Neutrality, preserving an open Internet by prohibiting broadband providers from blocking or slowing content that flows across their pipes.
It is a substantial achievement for the Obama Administration and FCC Chairman Tom Wheeler, and also for the many groups that fought hard for the outcome. But it also is a moment to reflect back on the process over the last year that led here, and figure out why what so many people thought they knew turned out to be wrong.
Let's begin with the most obvious incorrect prediction, namely that passage of a strong rule (a Title II rule in telecom jargon) would be politically impossible.
A year ago, Kevin Werbach, a thoughtful and prominent analyst, predicted that "the political and marketplace costs" of strong Net Neutrality rules would be just "too great." He warned, among other things, that Congress would "grind the FCC to a standstill, starve its budget, and do everything in their power to inflict permanent harm on the agency."
Werbach's point was echoed by political cynics who believe that federal regulatory agencies like the FCC tend to become captured and obey the bidding of whoever spends the most to lobby them. Read more…
"Throwback Thursday" Imposes 1930s Rules on Internet
Excerpted from Verizon's Policy Blog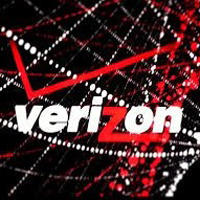 – — -.. .- -.– .—-. … -.. . -.-. .. … .. — -. -… -.– – …. . ..-. -.-. -.-. – — . -. -.-. ..- — -… . .-. -… .-. — .- -.. -… .- -. -.. .. -. – . .-. -. . – … . .-. …- .. -.-. . … .– .. – …. -… .- -.. .-.. -.– .- -. – .. –.- ..- .- – . -.. .-. . –. ..- .-.. .- – .. — -. … .. … .- .-. .- -.. .. -.-. .- .-.. … – . .–. – …. .- – .–. .-. . … .- –. . … .- – .. — . — ..-. ..- -. -.-. . .-. – .- .. -. – -.– ..-. — .-. -.-. — -. … ..- — . .-. … –..– .. -. -. — …- .- – — .-. … .- -. -.. .. -. …- . … – — .-. … .-.-.- — …- . .-. – …. . .–. .- … – – .– — -.. . -.-. .- -.. . … .- -… .. .–. .- .-. – .. … .- -. –..– .-.. .. –. …. – -….- – — ..- -.-. …. .–. — .-.. .. -.-. -.– .- .–. .–. .-. — .- -.-. …. ..- -. .-.. . .- … …. . -.. ..- -. .–. .-. . -.-. . -.. . -. – . -.. .. -. …- . … – — . -. – .- -. -.. . -. .- -… .-.. . -.. – …. . -… .-. — .- -.. -… .- -. -.. .. -. – . .-. -. . – .- –. . -.-. — -. … ..- — . .-. … -. — .– . -. .— — -.– .-.-.- – …. . ..-. -.-. -.-. – — -.. .- -.– -.-. …. — … . – — -.-. …. .- -. –. . – …. . .– .- -.– – …. . -.-. — — — . .-. -.-. .. .- .-.. .. -. – . .-. -. . – …. .- … — .–. . .-. .- – . -.. … .. -. -.-. . .. – … -.-. .-. . .- – .. — -. .-.-.- -.-. …. .- -. –. .. -. –. .- .–. .-.. .- – ..-. — .-. — – …. .- – …. .- … -… . . -. … — … ..- -.-. -.-. . … … ..-. ..- .-.. … …. — ..- .-.. -.. -… . -.. — -. . –..– .. ..-. .- – .- .-.. .-.. –..– — -. .-.. -.– .- ..-. – . .-. -.-. .- .-. . ..-. ..- .-.. .–. — .-.. .. -.-. -.– .- -. .- .-.. -.– … .. … –..– ..-. ..- .-.. .-.. – .-. .- -. … .–. .- .-. . -. -.-. -.– –..– .- -. -.. -… -.– – …. . .-.. . –. .. … .-.. .- – ..- .-. . –..– .– …. .. -.-. …. .. … -.-. — -. … – .. – ..- – .. — -. .- .-.. .-.. -.– -.-. …. .- .-. –. . -.. .– .. – …. -.. . – . .-. — .. -. .. -. Readers in the 21st century can read the translated statement here.
Report from CEO Marty Lafferty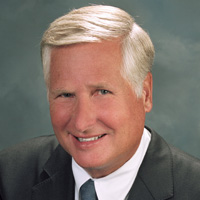 We're pleased to present the fifth installment of the DCIA's Internet of Things (IoT) Marathon webcast this week.
The online telecast is our update on IoT from the distributed computing industry's perspective recorded live during the 2015 International CES.
If you missed the Welcome (play-all) or any of the first four flights of video segments covering Smart Objects for Fitness & Healthcare (play-all), Programmable Homes & Energy Management (play-all), Media Entertainment & Social Networking Solutions (play-all), or Geolocation Services & Vehicular Automation (play-all), please click on the preceding links to screen these parts of the webcast.
Today, you're cordially invited to view the fifth major section of the webcast, entitled Retail, Public Space, and Manufacturing Environments. Just click here to view the entire episode or click on the links that follow to watch individual segments
Industry visionary Les Ottolenghi delineates the principal terminology for this major section of the webcast in Defining Retail, Public Space & Manufacturing Environments.
IBM Global Consumer Electronics Director Scott Burnett, IoT Industrial Sector Lead North America Ted Connell, and IoT Foundation Product Manager Neil Postlethwaite provide an overview of How IBM Enables Retail, Public Space & Manufacturing Environments.
Blumberg Capital Managing Partner David Blumberg provides an overview of the kinds of IoT companies in which Blumberg would like to invest in Blumberg Capital – Investing in the Internet of Things.
Quantum Materials Founding President & CEO Steve Squires introduces the benefits of quantum dots to the development of the Internet of Things in Quantum Materials – Enabling the IoT with Quantum Dots.
Please also see this press announcement for more information about Quantum Materials' segment.
Entrepreneurs Mingle CEO & Co-Founder Sainath Devulapalli outlines India's 100 Smart Cities initiative and IBM partnership in Entrepreneurs Mingle – In Support of Smart Cities.
VirtualQube Chief Strategy Officer Karl Burns discusses cloud services for small-to-medium-size-businesses (SMBs) to handle IoT generated data in VirtualQube – Cloud Platforms for SMBs in the IoT.
ABI Research Practice Director, Robotics, Dan Kara describes synergies generated at the intersection of robotics and the IoT in ABI Research – The Internet of Things and Robotics.
Interface Foundry CEO & Creative Technologist Rachel Law demonstrates three IoT use cases for bubbl.lis and bubbles in Interface Foundry – Public, Social, Retail Spaces.
And finally, McKool Smith Partner Larry Hadley reviews patent law and outlines strategies for industry participants in the IoT space in McKool Smith – Internet of Things Patents.
Next week, we'll bring you a brand new flight of video segments in the final section of our webcast entitled "Power Consumption, Cybersecurity, and Interoperability."
That installment will conclude our marathon webcast of thematically-linked video segments and complete our industry update on this vital and important technology movement. Share wisely, and take care.
Dutch Offer Preview of Net Neutrality
Excerpted from NY Times Report by Mark Scott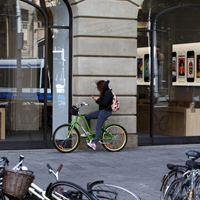 When Bruno Leenders takes the 50-minute train ride to Amsterdam, he likes to stream blues and funk music through his smartphone. At home, Mr. Leenders, a Dutch technology consultant, watches Steven Seagal action movies on Netflix. Between meetings, he dashes off a few emails.
Mr. Leenders' digital life has not changed all that much in the two years since the Netherlands started demanding that Internet providers treat all traffic equally, the same sort of rules that the United States adopted on Thursday. His bill has gone up just marginally. He surfs, streams, and downloads at the same speed — if not a little faster given the upgrades to Netherlands' network, already one of the world's best.
In short, the new law was not the Internet Armageddon that many Dutch telecommunications companies, industry lobbyists, and some lawmakers had predicted.
"I can still watch what I want, when I want," Mr. Leenders said on a half-empty commuter train recently, as he checked his emails and the latest news on his smartphone. "It is not up to any company to tell what I can do online."
As the United States moves to regulate broadband Internet service as a public utility, the Netherlands offers a rare case study of what could await American consumers and companies. Read more…
Net Neutrality Implications for IoT
Excerpted from FierceWirelessTech Report by Monica Alleven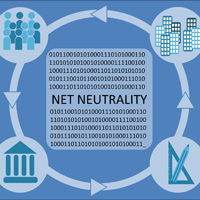 The FCC's order to protect the open Internet, which passed with a 3-2 vote, carries with it implications for the Internet of Things (IoT), even though the immediate impact might not be felt for quite some time.
FierceWirelessTechreached out to IoT analysts and experts ahead of today's Net Neutrality vote at the FCC to get their takes on how the new rules may or may not affect this burgeoning space. While details are emerging, the overall consensus is there will be some impact, but like Net Neutrality itself, there are divergent views on how negative or positive the effects will be.
John Byrne, Directing Analyst of M2M and IoT at Infonetics Research, which is now part of IHS, expects the rules will not have any immediate impact on IoT applications.
However, as more and more IoT applications emerge, some of the provisions of Title II will need to be applied and probably tested in the courts to determine what might be considered "fair and reasonable" within the context of IoT, he told FierceWirelessTech.
The "bright line" rules — no blocking, no throttling, no paid prioritization — are primarily aimed at preventing telcos from favoring their own brands over OTT providers, or from charging a premium to OTTs to enable a better user experience, he noted. Read more…
Lessons from CES: Evolution of the Connected Experience
Excerpted from Wired Report by Sanjay Dhawan and Symphony Teleca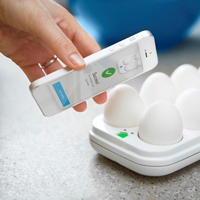 As delegates walked through the floors of the 2015 CES, what they observed immediately suggested that the trends for the year ahead are steeply inclined towards the Internet of Things (IoT). With Gartner predicting that the IoT market is poised to reach nearly $24 billion by 2020, companies are looking at rapidly capitalizing on the market with a range of connected offerings. The most important of the lot: wearable devices, connected cars, and connected home entertainment.
Despite the popularity of the overarching theme, visitors at CES were left with a very certain message: software and data are the pivots, driving the IoT.
Every device is virtually turning into a smart device. The convergence of devices, data, and the cloud will be driven by powerful software at the back-end, bridging the gap between the users and their gadgets. While the focus of the IoT was across sensors and wireless technologies, 2015 is expected to see software leading the charge.
It's hard to imagine the rapid journey of the technology ecosystem from dial-up days to hyper-connected everything. Looking back, the evolution was evident, but the seamlessness of the transformation is nothing short of astonishing.
Early 2000 saw a shift in the way businesses were transforming themselves. Read more…
HP Unveils IoT Platform for Network Operators
Excerpted from Light Reading Report by Sami Ghanmi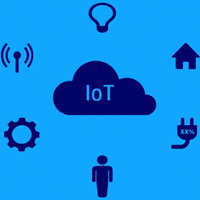 Hewlett-Packard Company (HP) is offering communications service providers (CSPs) intelligent tools packed into a platform to help them manage Internet of Things (IoT) technologies.
"We're enabling some metering capabilities, home automation for both utilities and consumers, a public lighting management application so municipalities can intelligently manage their streetlights, and we're opening the platform for additional smart city services," HP's Chief Technologist Jeff Edlund told Light Reading.
"We're bringing them both the platform and verticalized applications." Edlund added.
The platform will also allow CSPs to process, analyze, and monetize collected data in a secure cloud platform, according to a report.
"One of the key differentiators we're bringing to the table is the data analytics piece — it's going to give the carriers something entirely new to monetize by providing access to all of that data and new insights," said Edlund.
"And one of the coolest things we're delivering with this platform is an application development studio for the IoT." Many tech companies are apparently shifting their attention towards the IoT. Read more…
Telefonica Shows Fully Virtualized Network Live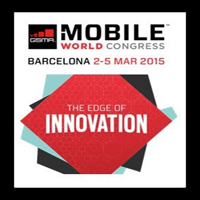 Telefonica and Alcatel-Lucent are showcasing long-term evolution (LTE) video streaming and video-call services over an end-to-end virtualized network including virtual radio access network (vRAN), virtual content delivery network (vCDN), virtual evolved packet core (vEPC), and virtual IP Multimedia Subsystem (vIMS) this week at MWC 2015.
The end-to-end virtualization of mobile networks represents a major move to the cloud and builds on Telefonica and Alcatel-Lucent's co-creation agreement to accelerate the shift to network functions virtualization (NFV). NFV enables the agility, efficient use of resources for rapid scaling, and delivery optimization for services like video over LTE to innovate in new services offerings and accelerate massive scale deployments.
Telefonica is embarking in a major network and business transformation through universal compiler architecture (UNICA), cloud, and virtualization, and seeking a solution that will allow it to rapidly start to collect the benefits expected from this change: agility, innovation, and efficiency in an unprecedented magnitude. Telefonica has a vision of a common infrastructure to serve both telco and service platforms requirements for virtual network functions (VNFs) — and that this common infrastructure will be cloud-based.
Telefonica's UNICA approach provides a realistic path to this convergence. This is the foundation for a network-IT convergence with a single infrastructure asset moving forward. Read more…
Wearables & IoT Muscle-In on Spotlight at MWC
Excerpted from ZDNet Report by Steve Ranger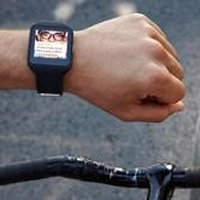 Big handset launches from Samsung, HTC, LG, and maybe Sony and Microsoft will be providing plenty in the way of shiny gadgets at the MWC show this week.
But while the smartphones remain the core of the mobile industry, wearables and Internet of Things (IoT) devices are also building momentum.
"The reign of mobility gives way to connectivity, as the innovation spotlight shifts from the hardware to the software powering the IoT," Forrester Analyst Jennifer Belissent said.
In part, the transition is being driven by the maturity of the smartphone market: it's solid, commonplace technology – boring even. Now, even cheap smartphones can offer most of the apps and features that consumers need.
Nonetheless, it's the new iterations of long-established flagships that will be, as usual, grabbing the headlines at MWC – despite a growing homogeneity. While the flagship devices from the big players are still adding new features – mobile payments, curved screens, or health monitoring, for example, Gartner Research Director Annette Zimmermann said it is "increasingly difficult for vendors to differentiate their high-end products." She points to cameras – thanks to the world's continuing obsession with selfies – as one area that smartphone makers will focus on this year. Read more…
Verizon: IoT Gaining Momentum among Businesses
Excerpted from IT News Online Report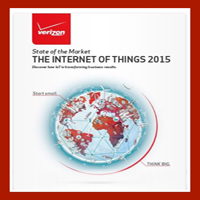 A new report from Verizon Enterprise Solutions entitled State of the Market: The Internet of Things (IoT) 2015: Discover How IoT is Transforming Business Results shows that enterprise adoption of the Internet of Things (IoT) is starting to gain momentum. The report details key factors driving the increase in IoT deployments and includes guidance for business and public sector leaders on developing an IoT strategy.
According to Verizon's report, the IoT is being fueled by technological, political, and social factors that are driving more organizations to adopt IoT-enabled solutions.
For example, the use of social media and mobile technology has transformed consumer and citizen expectations. Also, the declining costs of sensors, connectivity, and processing power have made IoT a more viable proposition to a broader set of organizations.
Changing regulatory requirements across a number of industries are also making an impact. "When you look across the spectrum, IoT covers a multitude of solutions, from wearable devices, to remote monitoring of energy management devices, to industrial transportation, to improved safety and efficiency," said Mark Bartolomeo, Vice President IoT Connected Solutions at Verizon. Read more…
Solid State Networks & Akamai Partner for Online Games Workflow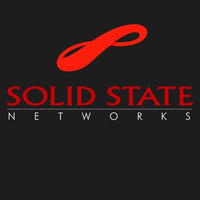 Akamai Technologies, a leading provider of cloud services for delivering, optimizing, and securing online content and business applications, today announced a partnership with Solid State Networks, a leading provider of game deployment solutions and resources that provide game developers and publishers with a platform to quickly and reliably deploy, deliver, and manage online games.
Solid State Networks and Akamai will work together with the goal of accelerating game downloads, updates, and player interactions. The integration is intended to enhance speed and security across cloud, web, and online platforms, including mobile devices. It also pairs a flexible and reliable global infrastructure with the business intelligence companies leverage to cost-effectively deliver the ultimate online gaming experiences while driving uptake and reducing abandonment.
"The online game industry is a continuously evolving and highly competitive market, and our mission is to provide developers and publishers everything they need to get their online game ready to play," said Rick Buonincontri, CEO at Solid State. "By partnering with Akamai, we are leveraging an unmatched capacity, scale, and geographic reach to further reduce friction that can negatively impact player acquisition and retention. We expect our customers to benefit from a fully optimized and integrated workflow deployment solution that delivers on today's gamers' expectations, so they can focus on making great games." Read more…
How the Internet of Things Is Affecting Urban Design
Excerpted from Mashable Report by Stephanie Walden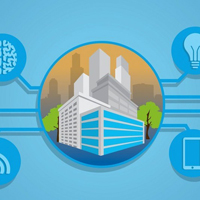 The Internet of Things is coming to a city near you.
That's neither a tagline for the latest summer blockbuster nor an ad for a swanky coffee shop chain: Regardless of your feelings for the term itself, the Internet of Things (IoT), which refers to the plethora of "smart" technologies inundating the market today, is a concept with vast implications for the way we'll live our everyday lives in the coming years.
And it's not just app programmers whose ears perk-up whenever IoT enters the conversation. With predictions that 66% of the world's population will live in urban areas by 2050, IoT is increasingly drawing the attention of city planners, engineers, and architects keen on staying ahead of the curve — they're imagining a world with smart street lamps, smart sidewalks, and even smart sewage systems. The possibilities for the IoT in an urban environment are nearly limitless.
While visions of drone deliveries dance like sugar plums in the heads of eager retail corporations, there are still a number of hoops — practical, technical, legal — to jump through before such a futuristic city is logistically possible. So what is realistically in the works for today's ultra-connected cities? Mashable spoke with experts to explore the technologies making an impact on our urban spaces. Read more…
The Internet of LED Lighting Things
Excerpted from Evrythng Blog by Andy Hobsbawm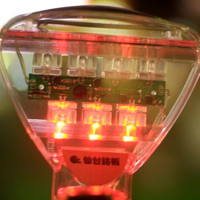 We were delighted to announce this week our partnership with disruptive LED lighting IoT / M2M venture Gooee who selected EVRYTHNG's IoT Smart Products Platform as the scalable, intelligent cloud software to power their state of the art, patented LED sensing, control, and energy management technology.
Scalability was a particularly important criteria for Gooee given the sheer number of lighting endpoints in the market and resulting data volumes. As technology analysts ABI Research just noted in its Hot Tech Innovators report, "An additional advantage that EVRYTHNG has is the scalability: since the platform has been architected to support pronouncedly high-volume product environments, it is relatively well future-proofed for any use cases where the future growth in connections and data are difficult to predict."
We asked Gooee CTO Simon Coombes a couple of questions about the company, and here's what he had to say:
Q). What is Gooee's vision for the future of LED lighting?
A). Gooee's operating platform is the world's first full-stack interoperable ecosystem of physical and software components that can enable an LED Lighting company to add intelligence to their product range, connect them to the IoT and ultimately transform their business model from being a traditional product company towards more an application and service based business. Read more…
The IoT: What It Means for the Chemicals Industry
Excerpted from Manufacturing Business Technology Report by Stefan Guertzgen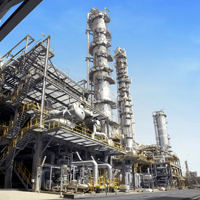 Chemical companies are investing billions of dollars in technology solutions designed to capture, process, and use data generated from a myriad of devices, partners, and industry systems. As companies explore what is being called the Internet of Things (IoT), they are seeing substantial return on investment (RoI) in the form of equipment effectiveness, reduced quality costs, improved supply chain visibility, and much more. Chemical executives that know how to successfully navigate this era of Big Data are transforming the way business gets done, while those that lag behind are jeopardizing the future.
The IoT is defined by Gartner as a network of physical objects that contain embedded technology to communicate and interact with their internal states or the external environment. The amount of information flowing to and from these smart machines is incredible.
Yet, data by itself is relatively useless. It is only when chemical companies have the intelligent systems and technology backbone in place to capture the data and convert it into action that the true value of the IoT can be realized. For example, IDC forecasts the IoT revenue opportunities for process manufacturing industries (including chemicals) will be $167 billion by 2018.
A lot has been written on the data being generated by sensors embedded in everything from test tubes to turbines. Read more…
More Sectors, More Devices Using Internet of Things
Excerpted from Corporate Counsel Report by Marlisse Silver Sweeney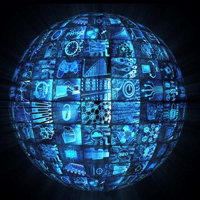 There are a lot of "things" running on the Internet of Things (IoT). In fact, a report from Verizon says there are 1.2 billion different devices plugged into the Internet — and that number is expected to rise to 5.4 billion by 2020.
"Rarely do we get a solid look at how big a business it is and how fast it's growing," says Arik Hesseldahl, writing about the report for Re/Code.
The Verizon report says that IoT business was generating $585 million in revenue in 2014, and though Hesseldahl notes this is a "tiny drop in a very big wireless bucket worth almost $88 billion," that IoT revenue number is a 45 percent increase from the previous year.
Hesseldahl says it is the manufacturing sector that is adopting IoT products the quickest, starting with cameras and sensors to monitor factories.
Finance and insurance companies also are following suit, along with media and entertainment firms and home security and monitoring businesses. "Relatively few firms across all industries — only about 10 percent worldwide — have yet adopted any IoT technology," he notes. The report suggests that all companies, big or small, should start coming up with an IoT strategy and thinking of ways to plug into the technology. Read more…
Coming Events of Interest
Datacloud South East Asia — April 8th-9th in Johor, Malaysia. Datacloud South East Asia will assess the energy, scalability, security, architecture, and software challenges confronting operators of data centers and enterprises engaged in or considering transitions to the cloud.
NAB Show — April 11th-16th in Las Vegas, NV. Popular and fresh attractions for 2015 include the Cloud Pavilion (CP) for asset management; Connected Media Live (CML), focusing on the consumer experience; the Drone Pavilion (DP), featuring a fully enclosed "flying cage" for demonstrations; and the New Media Expo (NMX).
Internet of Things Conference — April 15th-17th in San Diego, CA. The IoT Con will focus on how companies are using a variety of technologies, including ZigBee radios, Wi-Fi, and machine-to-machine (M2M)software, to connect things to the Internet, and how they are achieving real business benefits from doing so.
All That Matters — May 20th-23rd in Singapore. Packed with influencers, content creators, platforms and marketers, ATM drives business and global collaboration for decision makers in the entertainment, media, and marketing industries.
CES Asia — May 25th-27th in Shanghai, China. The success of the 2015 International CES builds strong momentum for CES Asia. With strong exhibitor demand for CEA's inaugural event, the show will be curated with select qualifying companies permitted to exhibit.
Data Center and Cloud Awards — June 2nd in Monaco. Europe's most prestigious awards for data center and cloud achievements will be announced at an evening ceremony prior to the opening of Europe's 'must-attend' Datacloud Europe conference and exhibition.
Freescale Technology Forum — June 22nd-25th in Austin, TX. FTF, this year focusing on the Internet of Things (IoT), is the heart of discovery, imagination and innovation. Together we will strategize and design the next market-shifting products.
Internet of Things World Forum (IoTWF) — October (2015 Dates TBD) in Dubai, UAE. IoTWF is an exclusive event that brings together the best and brightest thinkers, practitioners, and innovators from business, government, and academia to accelerate the market adoption of the Internet of Things.