In This Issue
---
Infrastructure Cyber Risks Grant Awarded
Excerpted from Traffic Technology Today Report by Adam Frost
The Southwest Research Institute (SwRI) has received a $750,000 contract award from the Transportation Research Board (TRB) to help state and local agencies address cyberattack risks on current transportation systems and those posed by future connected vehicles.
The Texas-based Institute has been developing and deploying advanced transportation management systems (ATM) for over 20 years and develops multiple fully autonomous vehicles (AVs), connected vehicles (CVs), and intelligent vehicle testing tools and procedures through a variety of US Department of Transportation-funded (USDoT) programs and multiple connected and automated vehicle (CAV) cybersecurity research efforts.
The SwRI's latest research and development project to assist Departments of Transportation (DoT) is through the TRB, which is part of the private, nonprofit National Academies of Sciences, Engineering and Medicine (NASEM).
SwRI will lead the two-year project with support from Praetorian, a leading cybersecurity assessment and advisory firm.
The team will conduct a security audit of traffic management systems and develop a web-based guide for transportation agencies… Read More
OPM Cybersecurity Lags Three Years after Breach
Excerpted from NextGov Report by Joseph Marks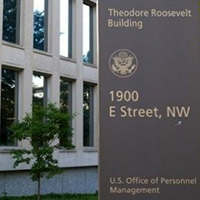 The Office of Personnel Management's (OPM) cybersecurity is still in bad shape, three years after it suffered a massive data breach that compromised sensitive records about more than 20 million Americans.
OPM has made some cybersecurity and management improvements, but "significant deficiencies" remain and the current information security staff is "not fulfilling its responsibilities," the agency's inspector general said Monday.
OPM's overall cybersecurity maturity score is 2 out of a possible 5, according to the year-end report on the personnel office's compliance with the Federal Information Security Management Act.
Level 2 is described as "defined."
That's a step above level 1 – "ad hoc," but beneath level 3 – "consistently implemented," level 4 – "managed and measurable," and level 5 – "optimized."
OPM has not fully implemented a system to continuously monitor its information security and has not successfully assessed the information security controls on all of its systems, the auditor said, adding that "this has been an ongoing weakness at OPM for over a decade… Read More
More IT Pros Turn to Cybersecurity Roles
Excerpted from SHRM Report by Aliah Wright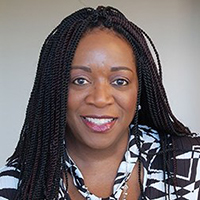 While more US IT professionals are pleased with their jobs, a new report reveals that just over half of them are interested in careers in cybersecurity.
Good thing, too. Of the 6 million open technology jobs in the United States, 2 million are in cybersecurity, said Edie Fraser, founder of the Washington, DC based consultancy STEM Connector.
What's more, additional cybersecurity professionals are necessary, experts say, to help stem the tide of increasing data breaches.
Evaluating IT Workforce Needs, a new report from Downers Grove, IL based IT industry association CompTIA, shows that nearly eight out of 10 IT professionals report being mostly satisfied with their jobs overall.
And 51 percent of the 820 IT professionals surveyed expressed an interest in working on cybersecurity-related issues.
That's ahead of the 30 percent interested in working on the internet of things (IoT) and the 20 percent considering artificial intelligence (AI).
"The tech industry's challenge is America's challenge: developing a robust workforce that can effectively fill the IT jobs… Read More
Report from DCIA CEO Marty Lafferty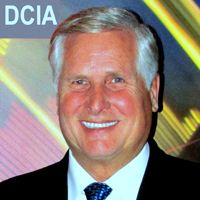 The award-winning DCIA co-sponsored Industry of Things World USA (IoTW USA) is coming back to San Diego, CA from March 7th through 9th.
Now in its third year, IoTW USA will bring together more than 600 experts for three days filled with networking, high-level keynotes, and interactive sessions on how the industrial internet of things (IIoT) is impacting organizations and changing business models.
Over eighty speakers will share their real-world experiences implementing Industry 4.0 technologies and how doing so has impacted their businesses and boosted their bottom lines.
Confirmed speakers include senior executives from such industry leaders as Accenture, Arcelor Mittal, Corning, HPE. Industrial Internet Consortium, ITAMCO, MIT, Rolls-Royce, Stanley Black & Decker, Terex, ThermoFisher, Tridonic, UI Labs, and Western Digital.
Subject matter will include insights from an ongoing global IIoT manufacturing excellence transformation project; data models and data governance for complex cloud storage and analytics; a case study on how a small parts manufacturer became an agile, data-driven, IoT enabled service model company; and security in an era of connectivity.
If you'd like the opportunity to showcase and benchmark your IIoT project — or share your learning with professionals facing similar challenges — we still have a limited number of speaking slots open for this event.
Suggested topics include new business models and revenue streams, IIoT standards and regulations, future-proofing IT architectures, product life-cycle analytics, virtualization, smart factories, interoperability, and sentient ecosystems.
Please contact me at your earliest convenience if you'd like to speak at IoTW USA or to recommend a colleague from your organization.
To attend the event, please register online or, for more information, download the event guide. Share wisely, and take care.
IoT Cos Turn to Intelligent Data Distribution
Excerpted from IoT Journal Report by Andrea Skov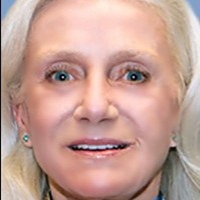 The internet of things (IoT) is everywhere.
The market is expected to grow from $170.57 billion in 2017 to $561.04 billion by 2022, at a compound annual growth rate (CAGR) of 26.9 percent, according to a MarketsandMarkets research report.
With growth comes challenges, especially in relation to technology.
According to the report, "The fundamental problem posed by the IoT is that network power remains very centralized."
"Even in the era of the cloud, when you access data and services online you are most often communicating with relatively few massive datacenters that may or may not be located conveniently close to you."
"That works when you are not accessing a lot of data and when latency is not a problem," the report continues.
"However, it does not work in the IoT, where, for example, you are monitoring traffic at every intersection in a city to more intelligently route cars and avoid gridlock."
"If you wait for the data to be sent to a data center hundreds of miles away, it is too late-the light has already changed… Read More
Advancing the IoT in Rural America
Excerpted from Senator Roger Wicker Public Announcement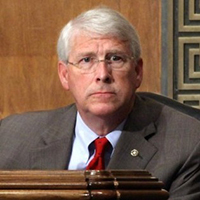 US Senator Roger Wicker (R-MS), Chairman of the Senate Subcommittee on Communications, Technology, Innovation, and the Internet, conducted a hearing to examine the benefits of the internet of things (IoT) in rural communities.
The hearing also discussed the infrastructure needs necessary to advance the IoT market to ensure rural America has access to products and devices that are driving the digital economy.
Michael Adcock, Executive Director of Telehealth Center at the University of Mississippi Medical Center (UMMC), highlighted ways in which it is improving accessibility, quality, and affordability of healthcare in rural Mississippi.
In October, the Health Resources and Services Administration the designated UMMC as a Telehealth Center of Excellence.
Key highlights of Wicker's opening statement include: "The IoT encompasses a diverse market of internet-connected devices, machines, and physical objects."
"Over the past few years, we have seen an increasing number of physical objects like refrigerators and washing machines take on 'smarter' capabilities through internet-connected sensors… Read More
Ways to Improve SMB Cybersecurity
Excerpted from Forbes Report by Mike Kappel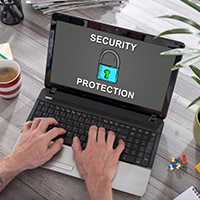 Do you think your small business is at risk of being hacked? An overwhelming 87% of small business owners don't think so.
But, your business might be at risk more than you realize. About half of small businesses experience a cyberattack.
Small businesses are appealing to hackers. Small businesses typically have a moderate amount of data with minimal security.
Hackers can use the stolen information to steal from many others. Your business is at risk when you are unprepared for a cyberattack.
Hackers can steal money, employee details, customer data, and vendor information. A data breach can damage your relationships with employees, customers, and vendors.
And, approximately half of small businesses that have a cyberattack go out of business within six months.
Building up your small business cybersecurity is imperative. By using cybersecurity basics, you can prepare… Read More
Top Cloud Computing Start-Ups
Excerpted from Datamation Report by Cynthia Harvey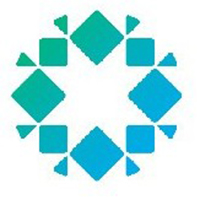 The cloud computing market continues to expand at a very rapid pace.
According to the lates numbers from IDC, the public cloud market grew 28.6 percent in the first half of 2017, generating $63.2 billion in revenue.
And those figures don't include the highly lucrative software as a service (SaaS) market, which Gartner predicts will be worth $46.3 million this year and $75.7 million by 2020.
With so much money at play, entrepreneurs have rushed to start new companies with cloud-related products and services, and investors have poured funding into the space.
The following slides highlight 10 of the most interesting young cloud computing start-ups.
In order to be considered for the list, companied had to be founded in 2013 or later, and they had to offer products that are clearly related to cloud computing.
They also had to have attracted substantial funding and couldn't have gone public yet… Read More
Cloud Computing Predictions for 2018
Excerpted from Forbes Report by Louis Columbus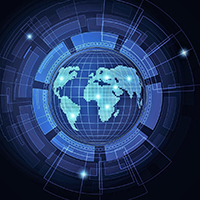 Amazon Web Services (AWS), Google, and Microsoft will capture 76% of all cloud platform revenue in 2018, expanding to 80% by 2020.
Microsoft Azure Stack sparks a jump in private and hybrid cloud spending globally in 2018.
The total global public cloud market will be $178B in 2018, up from $146B in 2017, and will continue to grow at a 22% compound annual growth rate (CAGR).
Forrester predicts that more than 50% of global enterprises will rely on at least one public cloud platform to drive digital transformation and delight customers.
Kubernetes has won the war for container orchestration dominance.
Enterprises will shift 10% of their traffic from carrier backbones to other providers, and telecom providers like AT&T and Verizon will feel the effects.
These insights are from Forrester's Predictions 2018: Cloud Computing Accelerates Enterprise Transformation Everywhere… Read More
Cisco, IBM, Verizon Prominent Cloud MSPs
Excerpted from Channel Partners Report by Craig Galbraith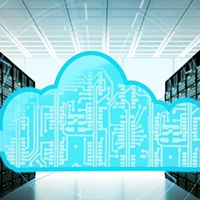 There's a good reason that many traditional channel partners are adding managed services to their portfolios.
A new study from Grand View Research predicts the cloud managed services market to be valued at $82.5 billion by 2025 – that's a more-than-healthy 19 percent compound annual growth rate (CAGR) over the next seven-plus years.
For the purposes of the report, cloud managed services consist of business, network, security, data-center and mobility services – with mobility being the fastest-growing segment as organizations continue to buy more smartphones and tablets for their employees.
Private clouds, driven by the high service levels that these deployments provide, will jump about 16 percent, per year, the study says.
Small and medium businesses (SMBs) looking for customization and lower IT costs will adopt cloud managed services at a higher rate than their larger counterparts.
By vertical, health care is poised for the most growth, per Grand View.
Hospitals and other health-care facilities are looking to enhance their security, which frequently is mandated by government regulations… Read More
ParkMyCloud App for Mobile Cloud Cost Optimization
Excerpted from ParkMyCloud Press Announcement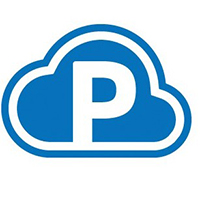 ParkMyCloud, the leading enterprise platform for continuous cost control in public cloud, announced today the release of a new iOS app that allows users to park idle instances directly from their mobile devices.
The app makes it easy for ParkMyCloud customers to reduce cloud waste and cut monthly cloud spend by 65% or more, now with even more capability and ease of use.
Before release of the app, current users were invited to participate in a beta test and offer feedback. Keith Nichols, CTO of FurstPerson, said, "Overall love it."
"I was out to dinner last Friday and got an emergency call to restart an instance that was parked – and I had my phone with me and was able to use the app without needing to drive home to login to my laptop."
ParkMyCloud CTO Bill Supernor adds that "In addition to reducing cloud costs, ParkMyCloud stands for simplicity and ease of use."
"Our customers are thrilled to have control over cloud resources with a mobile app, making reducing cloud spend that much easier, even when they are on the go… Read More
DDN Partners with HPE for Storage Solutions
Excerpted from DDN Press Announcement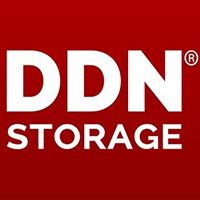 DataDirect Networks (DDN), a world leader in storage solutions, has entered into a partnership with global high-performance computing (HPC) leader Hewlett Packard Enterprise (HPE) to integrate DDN's parallel file system storage and flash storage cache technology with HPE's HPC platforms.
The focus of the partnership is to accelerate and simplify customers' workflows in technical computing, artificial intelligence and machine learning environments.
DDN is a leader in data center infrastructure for big data and cloud storage applications.
Its data storage and processing solutions and professional services enable content-rich and high growth IT environments to achieve the highest levels of systems scalability, efficiency and simplicity.
DDN enables enterprises to extract value and deliver results from their information.
Its customers include the world's leading online content and social networking providers, high performance cloud and grid computing, life sciences, financial services, media production, and security and intelligence organizations.
Deployed in thousands of mission critical environments worldwide, DDN's solutions have been designed, engineered and proven… Read More
Edge Computing Market Booming at 35.4% CAGR
Excerpted from Military Technologies Report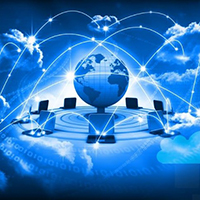 The edge computing market size is estimated to grow from $1.47 billion in 2017 to USD $6.72 billion by 2022, at an estimated CAGR of 35.4%.
Smart cities projects are expected to gain traction in the coming years across geographies.
Smart cities comprise multitude of applications that require low latency and high bandwidth requirement to accomplish tasks successfully.
Edge computing brings the computing capabilities at the edge of the network, thereby reducing the latency and facilitating applications with faster responses.
With the implementation of smart cities projects across developing geographies, edge computing hardware, platform, and services are likely to gain demand in the coming years.
Edge computing was created to address this processing need.
As the name implies, it places computer processing power at the edge of the physical and communication network… Read More
The Data Storage Crisis
Excerpted from Data Center Journal Report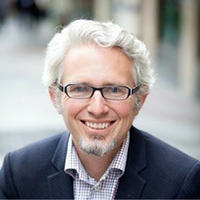 This week, Industry Outlook talks with Peter Godman about the explosion of data and how companies can manage it. Peter is cofounder and CTO of universal-scale file-storage company Qumulo, where he uses his expertise in distributed file systems and high-performance distributed systems to guide product development and management.
IO: What's the biggest challenge businesses face today when it comes to data?
PG: Data is growing at an explosive rate, roughly doubling every two years.
It's the digital currency of the global economy, yet much of it is effectively stuffed under the mattress in legacy storage systems.
To deploy mission-critical workflows with breakthrough innovation, data-intensive organizations must be able to unlock the value of their data anywhere, at any time.
They need the freedom to store, manage and access their file-based data in any operating environment, at petabyte and global scale.
IO: What major IT changes and advances have taken place over the last 10 years or so that have contributed to this situation… Read More
Edge Computing Moves Open Cloud beyond Data Centers
Excerpted from OpenSource Report by Mark Collier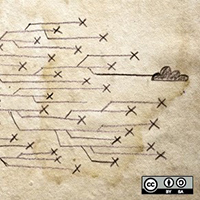 When we think of cloud computing, most of us envision large-scale, centralized data centers running thousands of physical servers.
As powerful as that vision sounds, it actually misses the biggest new opportunity: distributed cloud infrastructure.
Today, almost every company in every industry sector needs near-instant access to data and compute resources to be successful.
Edge computing pushes applications, data and computing power services away from centralized data centers to the logical extremes of a network, close to users, devices and sensors.
It enables companies to put the right data in the right place at the right time, supporting fast and secure access.
The result is an improved user experience and, oftentimes, a valuable strategic advantage.
The decision to implement an edge computing architecture is typically driven by the need for location optimization, security, and most of all, speed… Read More
DARPA Working To Reinvent Internet
Excerpted from Fast Company Report by Mark Wallace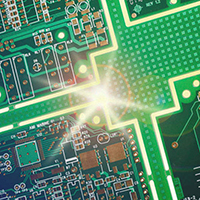 Is the internet becoming obsolete?
The government agency that invented the network that runs the world seems to think so.
So the Defense Advanced Research Projects Agency (DARPA) has launched a program aimed at "completely rethinking how to network and compute" by taking advantage of the computing resources that have begun to saturate the world around us in the form of smartphones, tablets, connected vehicles, internet of things (IoT) endpoints, and more.
DARPA's Dispersed Computing program (or DCOMP, as it's known) adds another moniker to the set of emerging technologies that includes fog computing, edge computing, and distributed computing.
DCOMP takes these paradigms one step further, however, and envisions a network that is able to borrow processing and communications resources from its many nodes as and when needed to accomplish whatever task its users might throw at it.
While today's internet is fine for everything from liking pictures of your BFF's breakfast to swaying elections, the Department of Defense (DoD), which runs DARPA, will point the DCOMP program at transforming the battlefield first… Read More
Coming Events of Interest
Government Video Expo & National Drone Show — November 28th-30th in Washington, DC. The 22nd annual GVE will feature a full exhibit floor with numerous training options, free seminars, keynotes, networking opportunities, and five new educational pavilions.
CES — January 9th through 12th in Las Vegas, NV. Organized by the Consumer Technology Association, this large annual event typically hosts presentations of new products and technologies in the consumer electronics industry.
Industry of Things World USA 2018 — March 7th through 9th in San Diego, CA will bring together the entire industrial internet of things (IIoT) ecosystem for this third annual event featuring three days of high level networking and learning.
IIoT USA — April 18th and 19th in Chicago, IL. This will be the third annual event in a global series highlighting the digital transformation taking place across industry. Attendees will learn from pioneering leaders in the field, showcase best practices, and benchmark their approaches with peers.
Delivery of Things World 2018 — April 23rd and 24th in Berlin, Germany. Meet the most influential DevOps practitioners and experts and discuss what DevOps means for your business.