In This Issue
---
Warner Bros. Eyes IoT for Content Strategy
Excerpted from Variety Report by Matt Fernandez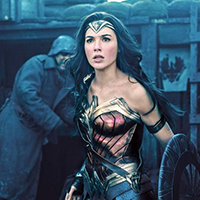 Warner Bros. is exploring how to further sell ways to enjoy its entertainment content across multiple platforms in the new frontier known as the internet of things (IoT).
The University of Southern California hosted its Intelligent IoT Integrator (I3) Consortium on Thursday at the Galen Center in Los Angeles, CA to gather its founding members and officially launch the consortium.
IoT is a concept that envisions the internet as more than just a way for people to communicate and share information, allowing for objects to interconnect via built-in sensors, cameras, and actuators.
"I3 is looking at this notion that the internet is more than just people, it's about people becoming more aware of their surroundings," said Bhaskar Krishnamanchari, Professor at the Viterbi School of Engineering and Co-Founder of I3.
"The consortium is helping to make the conversation around IoT go beyond just one application and trying to allow third-party application developers to connect to data that's coming from their communities and build a large number of useful applications for IoT."
Warner Bros. is one of the founding members of I3, which was founded at USC with the support of the City of Los Angeles… Read More
Cindy Crawford, Big Data, AI, Innovation
Excerpted from Forbes Report by Randy Bean
What do Cindy Crawford, Big Data, AI, Robotics and Innovation have in common?
Aside from being subjects of keen interest to many, each was on the featured agenda at the recent Wall Street Journal D.LIVE/D.LUXE getaway held at the Montage Resort at Laguna Beach, CA.
The event was billed as an "exclusive gathering of CEOs, founders, investors, and luminaries from around the world."
The three-day program brought together leaders and influencers from the worlds of technology, fashion, leisure and entertainment, philanthropy and art for a discussion of how ideas in business and technology innovation are shaping the business, fashion and leisure landscapes.
Among the notable tech and business leaders participating in the program were chief executives and line-of business heads representing firms including Alibaba, Cisco, Facebook, General Motors, Intel, Levi Strauss, Microsoft, Oracle, Qualcomm and Walmart.
In addition, storied entertainment and media industry figures, such as Jeffrey Katzenberg, Barry Diller, and Ariana Huffington, held forth on some of the innovative and disruptive changes that are reshaping business and markets today… Read More
War Games Reveal Scarce Cybersecurity Talent
Excerpted from Bloomberg Report by Jeremy Kahn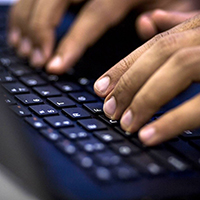 A major shipping company is under attack.
With help from a corrupt executive, an international hacking syndicate called Scorpius has penetrated the computer networks of Fast Freight.
The hackers have taken control of servers and compromised the systems that control Fast Freight's vessels and its portside machinery.
The company's cybersecurity consultants have 48 hours to uncover the breach and repulse the attackers before they cripple Fast Freight's business and cause serious economic damage. It sounds like the plot to a blockbuster thriller.
But this was the fictional scenario 42 budding computer security experts faced at the annual UK Cyber Security Challenge competition earlier this week in London.
With demand for cybersecurity expertise exploding, but qualified people in short supply, war-gaming competitions like this have become key recruiting grounds for companies and government security agencies… Read More
Report from DCIA CEO Marty Lafferty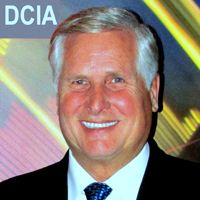 The adoption of the internet of things (IoT) throughout industry is rapidly redefining many areas of business operations.
Pioneering companies are connecting complex physical machinery with big data analytics and generating unforeseen insights, increasing efficiency, and opening up a new era of competitiveness and growth.
As the industrial internet of things (IIoT) continues to develop as an important area of growth offering many opportunities for innovation and productivity advancement to our member companies, the DCIA is pleased to extend our partnership with Qatalyst Global to include the Industrial IoT USA Summit (IIUS) in Chicago, IL from April 18th to 19th.
This agreement complements our longstanding affiliation with weConect with whom, as outlined last week, we're presenting the third annual award-winning Industry of Things World USA (IoTW USA) in San Diego, CA from March 7th through 9th.
IoTW USA will gather six-hundred experts examining how IIoT is impacting organizations and changing business models, and DCINFO readers are welcome to contact me to speak at the event.
Six weeks later, IIUS will bring together both business executives and technical IT specialists from forward-thinking companies in the manufacturing, energy, and transportation industries, with a conference track dedicated to each group as well as plenary sessions addressing the entire audience.
The agenda has been extensively researched and tailored to industry-specific requirements by a steering committee of leading experts, so attendees can expect the most up-to-date issues to be discussed and be able to grasp a real understanding of key challenges within their sector.
DCINFO readers are invited to register today with a thirty percent (30%) discount using code DCIA30. Share wisely, and take care
How Verizon Is Building a Big Data and AI Culture
Excerpted from Forbes Report by CIO Network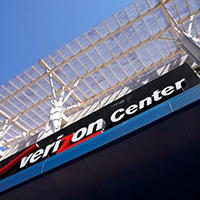 Telecommunications has long been one of the most data-intensive industries, and some of the earliest analytical marketing initiatives originated at established firms like AT&T.
But the industry is evolving quickly, and the old mail-driven database marketing has become a thing of the past that hardly does the job in a digital economy.
For legacy firms, building a data-driven culture that leverages Big Data and AI capabilities represents both an opportunity as well as a challenge.
Verizon Communications, formerly a "Baby Bell," is now a massive telecommunications conglomerate with $126 billion in 2016 revenues.
In addition to the traditional wireline unit – now almost an afterthought – its businesses include Verizon Wireless, FIOS fiber infrastructure to homes and businesses, Oath (the combined former AOL and Yahoo organizations), network security offerings and several others.
Each of these businesses both generates and consumes vast amounts of data… Read More
DDN Provides Big Data Storage for ML & Analytics
Excerpted from DataDirect Networks Press Announcement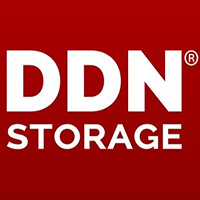 DataDirect Networks (DDN) announced that The University of Tennessee, Chattanooga (UTC) has selected DDN's GS14KX parallel file system appliance with 1.1PB of storage to replace its aging big data storage system and to support a diversifying range of data-intensive research projects.
The Center of Excellence in Applied Computational Science and Engineering (SimCenter) at UTC needed a big data storage solution that could scale easily to support growing research programs focused on computational fluid dynamics (CFD), machine learning (ML), analytics, smart cities, and molecular biology.
The DDN GS14KX's purpose built to address the comprehensive needs of HPC environments and manage huge data growth, enabling organizations, such as SimCenter, to scale their environments and take advantage of new, data-intensive research disciplines such as ML.
The SimCenter is a research incubator with both an inward-facing role to support the growth of innovative research at UTC and an outward-facing role to support and collaborate in making Chattanooga a world-class smart city.
"The real-time data coming from smart cities is huge; every street will have data sets coming in… Read More
Cybersecurity Report Fears Dismissive Approach
Excerpted from AIA Online Report by Kerry Lynch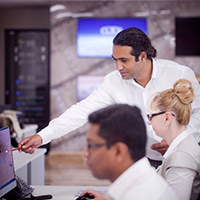 An International Civil Aviation Organization assessment on cybersecurity threats to ADS-B appears "dismissive," given that the system is open and not encrypted, a Washington think-tank fears.
In a report released November 7th, the Atlantic Council highlighted potential cyber concerns and recommends developing a clear vision for mitigating concerns.
It praises aviation for its history of emphasizing security and safety but emphasizes that as technology has advanced, "aircraft, be they airliners, UAS or helicopters, must now be considered nodes on multiple networks, whether they are airborne or not."
"Multiple claims of opportunity and vulnerability must be met with more than dismissal."
The report delves into several aspects of vulnerabilities involving the age of the connected aircraft – whether through air traffic management systems such as ADS-B or through systems on board the aircraft.
ICAO guidance has cited "considerable alarmist publicity regarding ADS-B security" and has said that "to a large extent, this publicity has not considered the nature and complexity of ATC," according to the report… Read More
Priorities for Cybersecurity Investment
Excerpted from Government Technology Report by Gus Hunt and Lalit Ahluwalia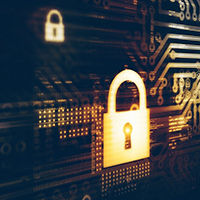 If there were any doubts about the critical need for governments, businesses, and individuals to better fortify themselves against cyber threats, Petya should have put them to rest.
The attack a few weeks ago using ransomware known by that name wreaked global havoc, infecting computers and networks in more than 65 countries including the United States.
The Petya outbreak followed — by just a few weeks — the even more widespread WannaCry ransomware attack.
As evidenced by these high-profile events, protecting sensitive data, and leveraging the right systems to detect, prevent and remediate security breaches continue to be a challenge for many organizations.
The concern is especially high for government agencies.
As guardians of some of our most sensitive citizen and public-employee data, they are attractive targets for cyberattacks.
Governmental organizations face dozens of focused, targeted attacks each year, one in three of which result in a successful breach… Read More
2018 IoT Predictions: Fog, Security, Smarter Decisions
Excerpted from DesignNews Report by Rob Spiegel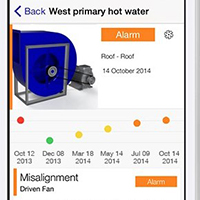 As companies shift to digital systems on the factory floor the first step is often preventive maintenance.
In previous years, highly experienced factory hands would go around and listen to the motors and drives.
They could hear the health of the machines. They could smell it.
Those folks are retiring, and they're being replaced with sensors and alarms tied into IoT systems.
This is changing the nature of the factory floor, said Saar Yoskovitz, CEO of Augury, a predictive maintenance company.
He offers three predictions for manufacturing facilities during the coming year.
For one, he sees a big future in fog computing as floods of data choke cloud storage and processing. He sees growth in the awareness of security and risk.
Finally, he expects facility managers will make smarter decisions as they process greater data from their machines.
One of the changes Yoskovitz has recently observed in the manufacturing market is SMBs implementing predictive maintenance… Read More
Consumers Want IoT to Become Internet of Intelligence
Excerpted from CTAM Press Announcement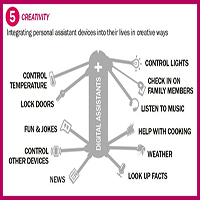 CTAM, the internet and TV industry's marketing organization, released today a first-of-its kind study of the changing behavior, preferences, expectations and aspirations of the new, connected consumer.
The study, conducted by research consultancy Magid, revealed that smart home technologies, wireless home security monitoring, customizable experiences and a vast array of ways to access content are captivating consumers.
Recent estimates show Americans will average 50 connected devices in their homes by 2020.
"In response to the exponential growth of internet-enabled experiences, this research provides the cable, media and entertainment industry with the keys to delivering what consumers want in a connected world," said Vicki Lins, President and CEO, CTAM.
To accomplish the CTAM Connected Consumer study goals, Magid spoke with more than 100 "Internet of Things" (IoT) early adopter and prospect consumers, across 15 different focus groups and nine in-home ethnographies.
The study found that early adopters are both demanding and forgiving when it comes to Smart Home technologies; they're able and eager to figure out customized solutions and empowered to make these solutions work for them… Read More
How to Recognize the Real Power of IoT
Excerpted from McKinsey & Company Report by Alexandre Menard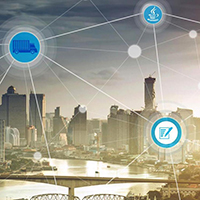 If policy makers and businesses get it right, linking the physical and digital worlds could generate up to $11.1 trillion a year in economic value by 2025.
The internet of things (IoT) has the potential to fundamentally shift the way humans interact with the world around them.
IoT systems, which we define as sensors and actuators connected by networks to software, can monitor and manage connected objects, machines, and even living things.
This rapidly advancing technology makes it possible to apply data-driven decision making to new realms of human activity.
From monitoring machines on the factory floor to tracking the progress of ships at sea, sensing changes in physical environments to keeping closer tabs on human vital signs, IoT systems can enable companies to get far more out of their physical assets, revolutionize how we run our cities and homes, improve health outcomes, and even save lives.
Much has been written about IoT in the past five years… Read More
Edge & AI: From Theory to Implementation
Excerpted from IoT Agenda Blog by Ken Figueredo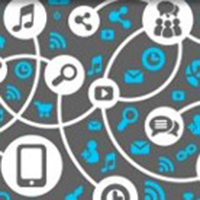 The huge coverage devoted to the topics of AI and edge computing sparked an idea when I recently visited JFK Airport.
My journey coincided with a severe weather storm that disrupted travel along the East Coast.
This situation illustrates how customer service agents assist passengers (at the edge) when dealing with uncertainty and changing circumstances (relying predictive analysis and intelligent decision-making under uncertainty).
In broad-brush terms, edge computing moves intensive computing for decision-making into the field (i.e., closer to the edge).
It reduces the need to transfer copious amounts of data to a cloud-hosted application.
It also reduces the impact of transmission delays and cost of data transport.
An example might be a video processing unit that uses a CCTV feed to detect anomalies (for example, intruder sensing). Edge processing aims to extract features from a video stream and trigger an action locally… Read More
Setting the Edge: Cloud Experts Sketch Out Evolution
Excerpted from GeekWire Report by Tom Krazit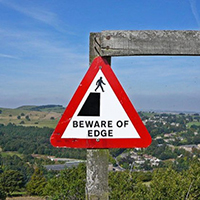 The last ten years marked a centralization of computing, in which we moved away from relying on our individual computers to process our orders toward a world in which lightweight mobile apps and web services backed by powerful cloud data centers took over.
At Structure 2017 in San Francisco, CA on Tuesday, it was pretty clear things are moving back in the other direction.
Several of the sessions on the opening day of the venerable cloud computing conference addressed the growing certainty that computing power is moving back to intelligent connected devices on the "edge" of the network.
Microsoft CEO Satya Nadella made it a key theme of his opening keynote at Microsoft Build in May, and momentum toward this shift would appear to be growing.
Edge computing "improves security and privacy, and is more close to real-time latency," said David King, CEO of Foghorn Systems.
Foghorn develops machine-learning software that can operate within the constraints of connected devices in the field, such as industrial machines. Or, as he put it, "We deliver a small footprint computing capability to execute data science… Read More
View from the Edge: The Action Is out on the Edge
Excerpted from IoT Agenda Blog by Dave Laurello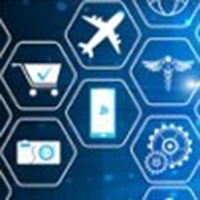 In all the excitement over the industrial internet of things (IIoT), the domain of computing activity that may do most to translate IIoT technology into lasting business value has been somewhat overlooked.
Yes, we're talking about edge computing.
Of course, computing on the edge – technology infrastructure that's located on or near production operations for data collection, data analysis and data storage – has been going on for decades.
Processes like keeping an assembly line running smoothly, delivering clean water continuously and making trains run on time have long depended on edge data being gathered efficiently, with only limited connectivity to data centers.
But from a computing standpoint, the edge has often been seen as something of a sleepy backwater.
All that has changed recently thanks to secular (industry-agnostic) trends that have driven dramatically more investment in computing infrastructure at the edge, followed by increased reliance on edge-gathered data for cutting-edge applications.
These trends include the criticality of data to business success; the demand for real-time analysis of data… Read More
The Shape of Edge Computing Is Still Emerging
Excerpted from Data Center Frontier Report by Rich Miller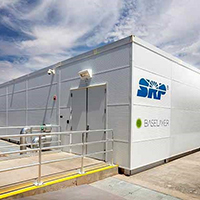 Today we continue our Data Center Executive Roundtable, a quarterly feature showcasing the insights of thought leaders on the state of the data center industry, and where it is headed.
In today's discussion, our panel of experienced data center executives – IO Chief Operating Officer Rick Crutchley, Marvin Rowell of BASELAYER, Vertiv VP of Marketing & Strategy Amy Johnson, and Jeff Klaus, GM of Intel Data Center Software Solutions – discuss the most promising opportunities in edge computing.
The conversation is moderated by Rich Miller, the founder and editor of Data Center Frontier.
Data Center Frontier: Everyone is talking about the edge and the potential for a more distributed infrastructure, but there seem to be many definitions of its location.
What do you see as the most promising opportunities in edge computing, in terms of location, form factor and timing?
Rick Crutchley: Every few years the data center pendulum seems to swing from centralized to distributed and back again.
Just when we thought we'd be housing data at massive, centralized locations, the IoT and big data analytics came into play… Read More
Facebook Open Sources Distributed Networking Software
Excerpted from TechCrunch Report by Ron Miller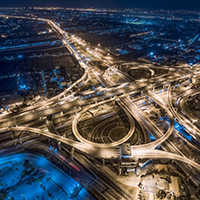 Facebook is no stranger when it comes to open sourcing its computing knowledge.
Over the years, it has consistently created software and hardware internally, then transferred that wisdom to the open source community to let them have it.
Today, it announced it is open sourcing its modular network routing software called Open/R, as the tradition continues.
Facebook obviously has unique scale needs when it comes to running a network.
It has billions of users doing real-time messaging and streaming content at a constant clip.
As with so many things, Facebook found that running the network traffic using traditional protocols had its limits and it needed a new way to route traffic that didn't rely on the protocols of the past,
"Open/R is a distributed networking application platform. It runs on different parts of the network."
"Instead of relying on protocols for networking routing, it gives us flexibility to program and control a large variety of modern networks… Read More
Coming Events of Interest
Government Video Expo & National Drone Show — November 28th-30th in Washington, DC. The 22nd annual GVE will feature a full exhibit floor with numerous training options, free seminars, keynotes, networking opportunities, and five new educational pavilions.
CES — January 9th through 12th in Las Vegas, NV. Organized by the Consumer Technology Association, this large annual event typically hosts presentations of new products and technologies in the consumer electronics industry.
Industry of Things World USA 2018 — March 7th through 9th in San Diego, CA will bring together the entire industrial internet of things (IIoT) ecosystem for this third annual event featuring three days of high level networking and learning.
IIoT USA — April 18th and 19th in Chicago, IL. This will be the third annual event in a global series highlighting the digital transformation taking place across industry. Attendees will learn from pioneering leaders in the field, showcase best practices, and benchmark their approaches with peers.
Delivery of Things World 2018 — April 23rd and 24th in Berlin, Germany. Meet the most influential DevOps practitioners and experts and discuss what DevOps means for your business.