In This Issue
---
Cloud Services Market to Near $350 Billion by 2021
Excerpted from CloudTech Report by James Bourne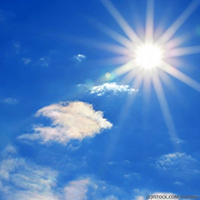 With AWS re:Invent just around the corner, another piece of research which affirms Amazon's top position in the cloud infrastructure biz; IHS Markit says the company secured more than a quarter of total infrastructure as a service (IaaS) revenue in the first half of 2017.
Total revenues for what IHS defines as off-premises cloud services – IaaS, PaaS, SaaS and the curious "cloud as a service: (CaaS) – grew 26% year over year to total $72 billion, while IBM took first place for SaaS revenue, grabbing 19% of the market.
By 2021, this number is forecast to hit $343 billion, at a CAGR of 22%.
In terms of trends fueling cloud providers' strategies, IHS argues CSPs are "continually looking for ways to innovate by integrating machine learning and artificial intelligence (AI) techniques into their services."
Alongside this, container technologies were cited – as was the importance of partnerships in what can be considered a relatively mature ecosystem.
"The competitive landscape has changed as off-premises cloud service providers establish strong relationships with key companies… Read More
IoT Will Continue Rapid Growth in 2018
Excerpted from eWeek Report by Don Reisinger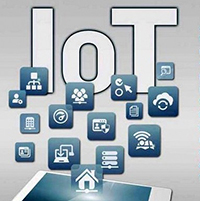 The internet of things (IoT) will continue to grow rapidly in 2018 and beyond, according to a new study from security and network hardware company Cradlepoint and IT services company Spiceworks.
The two companies, which surveyed 400 IT professionals, found that nearly a third of companies are currently deploying IoT systems and many more are planning to start in 2018, despite the security concerns of some IT professionals.
But in the study, Cradlepoint argues some companies have done it right and found a way to benefit from IoT without sacrificing security and efficiency.
Cradlepoint also proposed some best practices to make the move to IoT a bit easier.
The IoT is no longer a fledgling industry.
According to the report, 32 percent of businesses already have at least one IoT implementation in their offices.
The IT services and retail/wholesale industries are the top IoT users, followed by the education and healthcare industries… Read More
Fog Computing Booms, Changes Everything in IoT
Excerpted from IoT Evolution Blog by Ken Briodagh
TMC CEO Rich Tehrani recently wrote a blog post about how fog computing is transforming the IoT industry, and I don't disagree.
However, I think the fog space is only one part of the larger distributed computing trend, being pushed into the forefront thanks to executions from Dell, GE, and Cisco, in addition to blockchain work in fintech and security circles.
Rich's point is well-taken that the fog computing marketplace is growing in leaps and bounds, but it is also wise to look at the big picture and see that the IoT is rapidly showing itself to be a distributed computing industry, and all sorts of enablement technologies will follow fog's lead and find themselves major players in IoT in the near future, I think.
Rich writes: Name a market worth $18 billion in a few years with a 500% growth rate that almost no one knows about.
If you guessed fog computing then well, that's because my readers tend to be above-average in their tech knowledge.
For those of you who are new, here is a refresher on what the term represents.
It is basically the idea of edge-computing as it relates to IoT devices… Read More
Report from DCIA CEO Marty Lafferty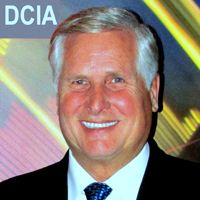 Federal Communications Commission (FCC) Chairman Ajit Pai this week circulated his Restoring Internet Freedom plan to roll back the 2015 Title II classification of internet service providers (ISPs) in advance of its December 14th Commission open meeting vote.
Chairman Pai's proposal, which is expected to pass by Republican majority, means ISPs will no longer be considered common carriers subject to mandatory access requirements.
Instead, ISPs will be required to reveal their traffic management practices, including disclosures of prioritizing content as well as any website blocking or throttling and the type of content affected.
The Federal Trade Commission (FTC) will once again become the federal government's lead agency for policing ISPs, protecting consumer online privacy, and promoting competition.
The FCC and FTC jointly will share authority in ensuring that the transparency guidelines are enforced.
Existing antitrust and consumer laws will be relied upon to protect consumers from anticompetitive conduct.
Proponents include leading broadband network operators, favoring the lighter touch regulatory approach that successfully drove growth and advancement of the internet economy backed by $1.5 trillion in private sector investments, with major internet-based companies, which may also have become subject to the 2015 rules, taking a more neutral stance.
Public interest groups plan protests during the first week of December to voice their opposition to the proposed rollback, supported by Democratic Commissioners and lawmakers, who argue that the 2015 rules created bright-line, enforceable net neutrality protections guaranteeing consumers full internet access and preserving online competition.
There can be no question that an open internet is deeply rooted in consumers' expectations, and any ISP engaging in discriminatory gatekeeping would do so at its peril.
The question now becomes whether the FCC's move will unleash additional investments needed to drive expansion of next-generation networks, including more deeply into the underserved smaller communities and rural regions of America.
Share wisely, and take care.
Mobile Cloud Market Set for Rapid Growth by 2022
Excerpted from Market Study Report Press Announcement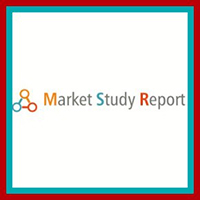 Market Study Report (MSR) has added a new Global Mobile Cloud Market Size, Status and Forecast 2022 to its research database.
The report presents a deep study of the market growth factors and drivers.
The report runs 102 pages with 113 table and figures. Global Mobile Cloud Market Size, Status and Forecast 2022 provides market information about manufacturers, countries, type, and application.
The industry report also covers company profile, sales, mobile cloud market revenue and prices, market share, market growth, and gross margin by regions.
The report studies the global mobile cloud market, analyzes and researches mobile cloud development status and forecast in the United States, EU, Japan, China, India and Southeast Asia.
The report focuses on the top players in global market, like CloudByte, CloudFounders, Cloudian, Egnyte, ETegro, and Evault.
Request a free sample PDF of the research to evaluate it here… Read More
NetApp Posts $1.42 Billion in Quarterly Revenues
Excerpted from CloudTech Report by James Bourne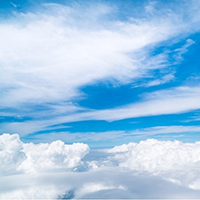 NetApp has disclosed its most recent financial figures – revenues of $1.42 billion for Q218, up 6% year over year with CEO and President George Kurian telling analysts the company "continues to substantially outpace the growth of the all-flash array market and competitors."
Alongside the total quarterly revenues, NetApp posted a GAAP net income of $175 million, up from $109 million this time last year, with predicted net revenues to be in the range of $1.425 billion and $1.575 billion in the third quarter of fiscal 2018.
Wall Street appeared more than pleased with the results, with NetApp's stock rising to its highest in almost six years following the announcement.
Writing for The Motley Fool, Anders Bylund said NetApp's stock jump was a "surprise," adding that strong sales of flash-based storage arrays and cloud-based data analytics tools were key to its success.
"Unlike competitors' approaches, which are siloed and do not embrace the cloud, we help organizations unify their data across the widest range of cloud and on-premises environments to realize its full value for competitive advantage," Kurian told analysts… Read More
Benefits of Mainframe for Cloud Computing
Excerpted from Sponsored Report by Techaeris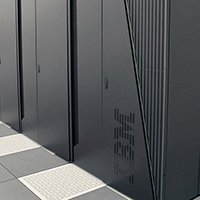 Several years have passed since the introduction of cloud computing.
The most interesting thing is that security continues to be the top moderator of scaling cloud computing adoption.
So it makes sense that you want to enjoy the advantages of cloud computing but also deal with pinnacle issues and security.
Reduce the danger by picking a wedge with global recognition for secure architecture, hardware protection, operating system integrity, solid safety settings, data protection controls, application protection, and virtualization isolation.
It is practical to create your cloud computing platform on an industrial power, which is a scalable and secure foundation – the method z modern-day mainframe.
The mainframe offers several benefits for cloud computing. Below are some of the more important advantages that you should consider:
1. Scalability – Mainframes provide the perfect platform for big data analytics, production processing, data warehouses, and web apps… Read More
Multi-Cloud Computing Benefits
Excerpted from Network World Report by Marty Puranik
Its application might be a tough concept to grasp, but the idea of multi-cloud computing is a simple one.
It's the choice of a business to distribute its assets, redundancies, software, applications and anything it deems worthy not on one cloud-hosting environment, but rather across several.
At its surface, this concept might seem to be rubbing against the grain a bit.
For security purposes alone, having all your company's proverbial eggs in one basket appears the best way to keep your information from suffering leakage.
Plus, many cloud-hosting companies will offer perks and discounts when your company use their services in totality.
However, the model of using multiple cloud services to house your business's functions and features has an impressive list of advantages that can provide security, flexibility, cost-effectiveness and more to increase your business's efficiency and ensure it stays up and running 24 hours a day.
For the unaware, a distributed denial of service (DDoS) attack is the result of several computer systems attacking a server… Read More
CSA Releases Cloud Security for Startups Report
Excerpted from CSA Press Announcement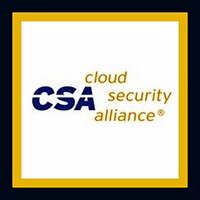 The Cloud Security Alliance (CSA), the world's leading organization dedicated to defining and raising awareness of best practices to help ensure a secure cloud computing environment, today released a new report titled Cloud Security for Startups.
The new white paper, developed by the CSA's Israel chapter, aims to help Software-as-a-Service Startups (SaaS-SUs) gain and maintain customer trust by building solid security foundations at an early stage of the product development process.
In establishing security controls to match risks at any point in time, SaaS-SUs can successfully align those controls with product development and investment rounds.
"Information security is a complicated subject even for mature enterprises, so it's no wonder that startups find the area so daunting," said John Yeoh, Research Director at CSA.
"In today's risk environment, young startups find themselves challenged on how to best align security with current and future business growth. In creating this paper, we hope that startups, regardless of industry or geography, will find it a valuable tool… Read More
Global Personal Cloud Market Trends 2017-2022
Excerpted from Precise Market Reports Press Announcement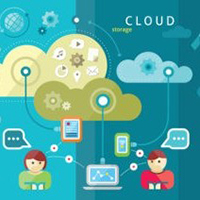 The internet and social media applications as well as emergence of multi-featured, affordable smartphone devices have led to the trend of storing and accessing personal data using personal cloud platforms.
Improvised secure features and personalized data storage offer an exceptional user experience.
This has resulted in the increased demand of personal cloud solutions among individuals and has created growth opportunities for developing customized solutions.
Additionally, the growing trend of adopting Bring-Your-Own-Device (BYOD) among organizations has helped in boosting the growth of the market.
A personal cloud is a form of cloud storage for home users to store personalized data such as photos, videos, documents; it can also be used to stream multimedia.
It is similar to a private cloud, but provides enhanced control.
Personal clouds are also referred to as personal cloud storage, mobile cloud storage, and pocket cloud storage… Read More
Consumers Want IoT Toys Regardless of Security
Excerpted from eWeek Report by Sean Michael Kerner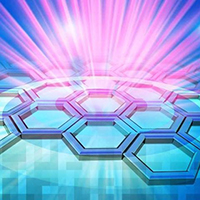 As Black Friday and Cyber Monday approach, American consumers are likely to be buying more connected internet of things toys and devices than ever before.
However, with those devices come a host of security risks, though few consumers care, according to a report released November 20th by Keeper Security.
Keeper Security surveyed 1,000 US adults and found that Millennials (age 25-34) were the most likely to buy IoT devices.
According to the survey, 65 percent of Millennials said they are not aware of IoT security risks.
The survey also found that IoT device security is not something the same percentage of Millennials take seriously either.
The report found that there are multiple categories from which respondents said they are looking to purchase IoT devices.
More than half (53 percent) indicated they plan to purchase IoT toys, 23.6 will purchase wearable devices… Read More
It's a Race to the Edge
Excerpted from ZDNet Report by Scott Fulton III
We've covered a lot of territory during our first four-part reconnaissance tour across the frontier of the world's data centers for ZDNet Scale, in search of what's being called "the edge."
The fact that there is an "edge" at all is evidence that "the cloud" is not a cloud, or at least, not one any longer.
Computing is, and always has been, a mechanism. Physics mandates that it works better in some places than in others. When network engineers first drew clouds to depict certain parts of their networks, it was to mask those areas whose functionality we didn't need to know about.
As distributed computing evolves, there's less and less for us to comfortably ignore.
In the first leg, Vapor IO demonstrated that space does not need to be centralized to be useful.
If the most desirable place for a data center connection to be is at the point of minimum latency, then the cell tower should carry a premium.
There's not enough space within a facilities shack for a hyperscale data center… Read More
IoT Needs To Be Secured by the Network
Excerpted from Network World Report by Jon Gold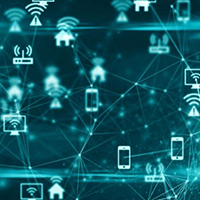 Everyone who has a stake in the internet of things (IoT), from device manufacturers to network service providers to implementers to customers themselves, makes important contributions to the security or lack thereof in enterprise IoT, attendees at Security of Things World were told.
"The key to all IoT devices is that they are networked," Jamison Utter, Senior Business Development Manager at Palo Alto Networks told a group at the conference.
"It's not just a single thing sitting on the counter like my toaster, it participates with the network because it provides value back to business."
"I think the media focuses a lot on consumer, because people reading their articles and watching the news."
"Think about it, but they're not thinking about the impact of the factory that built that consumer device, that has 10,000 or 20,000 robots and sensors that are all IoT and made this happen."
The fact that IoT has security issues is well-known – Utter likens it to the case of Windows 95, which suffered from infamous security problems in large part because it wasn't designed from the ground up to be secure… Read More
Cybersecurity Starts at Software Development Level
Excerpted from GCN Report by Enrique Salem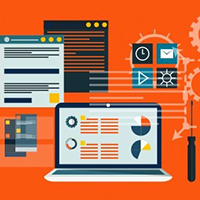 In recent years, cybersecurity professionals have been waging a war in which victories are elusive and fleeting.
At the same time, the explosive growth in the number of connected devices — from mobiles to the internet of things (IoT) — has driven the demand for faster software development, which increases the risk of having unknown vulnerabilities creep into the code that bad guys can exploit.
So far, attempts at security have been based on securing the network, encrypting data or securing the device.
However, these approaches to security still leave the software at the very core of the system vulnerable.
With every passing year, we see more evidence that current security approaches do not work.
Companies and individuals are simply unable to protect themselves from increasingly complex threats by layering on a hodge-podge of security tools.
Infrastructure and perimeter-based approaches to security — the approaches on which we have relied for so long — are no longer sufficient in a cloud-based and application-centric world… Read More
Tips to Protect the DNS from Data Exfiltration
Excerpted from Dark Reading Report by Herve Dhelin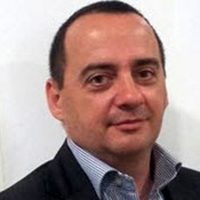 The noise of IT staff scrambling to patch system vulnerabilities is a CISO's worst fear – it's the sign that someone somewhere could potentially infiltrate the network.
The recent Equifax breach is a reminder that the loss of sensitive data has become too commonplace.
Personal records, thought to be under lock and key, are being siphoned out of businesses, and most companies aren't aware until it is too late.
Yahoo, Target, Home Depot, and Anthem are a few of the notable recent victims. In July, hackers even seized the latest episodes of Game of Thrones from HBO.
The most insidious path for criminals to mine data is via the Domain Name System (DNS).
The DNS protocol is manipulated to act as a "file transfer" protocol and by default is seen as legitimate. Most businesses don't even know that data is being exfiltrated until it is too late.
A recent DNS Threat Report from EfficientIP revealed that 25% of organizations in the US experienced data exfiltration via DNS… Read More
21 Weird Tech Job Titles of the Future
Excerpted from TechRepublic Report by Alison DeNisco Rayome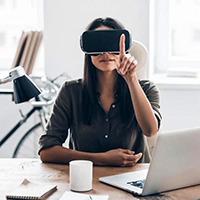 While many human workers fear that they will ultimately be replaced by artificial intelligence (AI), it's more likely that our current workforce will shift into new types of roles for people, according to a new report from professional services company Cognizant.
"In the future, work will change but won't go away," the report stated. "Work will continue to be core to our identities, our nature, our dreams and our realities. But it won't necessarily be the work we know or do now."
Work has always changed as technology advances, the report noted, with positions such as switchboard operators, lamplighters, and town criers eventually giving way to new jobs. Plus, many people are currently employed in jobs that are dull, dirty, or dangerous, and technology could potentially liberate them to do more fulfilling and lucrative work.
Cognizant identified 21 jobs that researchers expect to become prominent in the next 10 years. "We believe these jobs will create mass employment, providing work for the many people in offices, stores and factory floors displaced or disrupted by technology," the report noted. Some are highly technical, while others require very few tech skills.
Here are the 21 tech jobs of the future, according to Cognizant… Read More
Coming Events of Interest
Government Video Expo & National Drone Show — November 28th-30th in Washington, DC. The 22nd annual GVE will feature a full exhibit floor with numerous training options, free seminars, keynotes, networking opportunities, and five new educational pavilions.
CES — January 9th through 12th in Las Vegas, NV. Organized by the Consumer Technology Association, this large annual event typically hosts presentations of new products and technologies in the consumer electronics industry.
Industry of Things World USA 2018 — March 7th through 9th in San Diego, CA will bring together the entire industrial internet of things (IIoT) ecosystem for this third annual event featuring three days of high level networking and learning.
IIoT USA — April 18th and 19th in Chicago, IL. This will be the third annual event in a global series highlighting the digital transformation taking place across industry. Attendees will learn from pioneering leaders in the field, showcase best practices, and benchmark their approaches with peers.
Delivery of Things World 2018 — April 23rd and 24th in Berlin, Germany. Meet the most influential DevOps practitioners and experts and discuss what DevOps means for your business.