In This Issue
---
Pai Issues Net Neutrality "Facts"
Excerpted from Multichannel News Report by John Eggerton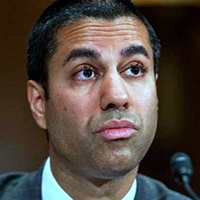 The office of FCC Chair Ajit Pai has issued what it labels the myths and facts about the Restoring Internet Freedom order circulated last week.
That is the one that reclassifies ISPs under Title I as information service not subject to common carrier rules and sweeps away net neutrality regs against blocking and throttling and paid prioritization.
The facts are, however, primarily restatements of his arguments for the proposal, many of which are disputed by the other side, for example that ISPs won't do a number of things that his proposal would allow them to do because they haven't in the past.
The myths are a combination of counter-arguments and hyperbolic characterizations.
That comes as the FCC's docket has been re-flooded by opponents of the order in advance of the December 14th vote on the Title II rollback, which is expected to be approved.
Here is Pai's net neutrality Myths vs. Facts list:
MYTH: This is the end of the Internet as we know it… Read More
Over Half of FCC Public Comments Appear Fake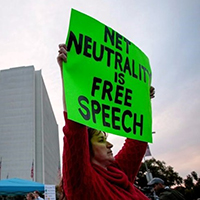 More than half of the 21.7 million public comments submitted to the US Federal Communications Commission about net neutrality this year used temporary or duplicate email addresses and appeared to include false or misleading information, the Pew Research Center said on Wednesday.
FCC Chairman Ajit Pai, a Republican appointed by President Donald Trump, proposed in April to scrap the 2015 landmark net neutrality rules, moving to give broadband service providers sweeping power over what content consumers can access.
Pai has said the action would remove heavy-handed internet regulations.
Critics have said it would let internet service providers (ISPs) give preferential treatment to some sites and apps and allow them to favor their own digital content.
From April 27th to August 30th the public was able to submit comments to the FCC on the topic electronically.
Of those, 57 percent used either duplicate email addresses or temporary email addresses, while many individual names appeared thousands of times in the submissions, Pew said… Read More
Welcome Back, Sneakernet
Excerpted from ZDNet Report by Jason Perlow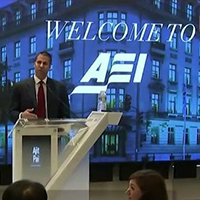 It seems that with every passing administration, the issue of net neutrality pops back up.
The tug of war between broadband consumers, content and application services providers, large broadband and telecom providers and what sort of traffic will be permitted to transit their networks — and what quality of service (QoS) policies they eventually will apply to them — seems to be a conflict without resolution.
Ultimately, broadband services providers like Comcast, AT&T, and Verizon never want you to leave their networks.
Our previous administration was one of permissiveness and open access to the internet for everyone, and for all services.
The current administration, under President Trump and FCC Chairman Ajit Pai appears to be positioned to give internet bandwidth providers the power to revoke or throttle that open access in an upcoming landmark vote later this month.
Regardless of what the FCC vote hands down in December, the implementation of net neutrality (or lack of it entirely) will be the kind of hot-button issue that could very well alternate between Republican and Democratic-controlled administrations for decades… Read More
Report from DCIA CEO Marty Lafferty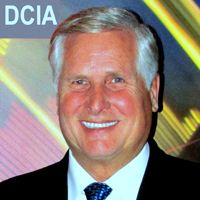 The DCIA is honored to be an Allied Association of the Consumer Technology Association (CTA) for CES 2018.
We'll be exhibiting at the show, which runs from January 9th through 12th in Las Vegas, NV.
CES 2018, owned and operated by CTA, is the global stage for innovation, and will span more than 2.6 million net square feet of exhibit space and feature more than 3,900 exhibiting companies unveiling technologies, products, and services that touch every industry, including the content industry.
C Space at CES brings together the world's innovators, marketers, and creatives to discover disruptive trends and the future of brand marketing and entertainment through technology.
CES keynote speakers include CTA President and CEO Gary Shapiro, addressing the state of the tech industry and how technology is improving lives; Ford President and CEO Jim Hackett, addressing the development of mobility solutions and smart city landscapes; Huawei CEO Richard Yu, exploring the future of connectivity; Hulu CEO Randy Freer and Turner Chairman and CEO John Martin on reimagining television; Intel CEO Brian Krzanich, focusing on 5G, AI and VR; and Lyft Co-Founder and President John Zimmer, speaking at the Leaders in Technology Dinner.
Please check the CES Keynote Addresses page for updates on the keynote schedule.
The DCIA's exhibit booth theme for CES 2018 will be live streaming.
High-definition (HD) video b-roll from CES is available for easy download on CESbroll.com.
Exclusive photos from the CES show floor, keynotes, conference sessions, events, and award ceremonies are available in the CES photo gallery.
Register now for CES or click here for more information. Share wisely, and take care.
Takeaways from Amazon's Cloud Bonanza
Excerpted from Fortune Report by Jonathan Vanian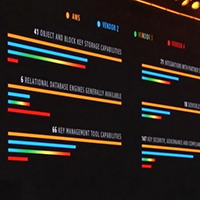 For Amazon, the key to cloud computing dominance is overwhelming the competition with new tools and customers.
Andy Jassy, the leader of Amazon Web Services (AWS), spent nearly three hours during the annual AWS re:Invent 2017 conference in Las Vegas on Wednesday talking about Amazon's cloud supremacy.
Yes, companies like Microsoft and Google may have growing cloud computing businesses that involve selling access to computing resources in a pay-as-you go model.
But those companies still lag AWS when it comes to important benchmarks like the number of customers they have or cloud computing features, he said.
To be fair, AWS has a head start of several years in cloud computing, and the cloud computing market still represents just a fraction of the overall IT market, according to research from Gartner.
So there's still time for the others to catch up.
Here are three takeaways from Jassy's talk… Read More
Huawei, China Mobile Propose Cloud-Based BNG
Excerpted from Telecomasia Report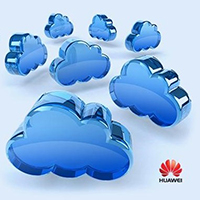 Huawei and the China Mobile Research Institute have submitted a standards proposal to the Internet Engineering Task Force (IETF) for the first cloud-based Broadband Network Gateway (BNG).
The proposed Control Plane and User Plane Separated Protocol (CUSP) requirements for cloud-based BNG interfaces were delivered at the 100th meeting of the IETF, the international organization responsible for developing Internet standards.
The proposals mark an important step toward standardization of CU-separated BNG architecture.
The standardization of interfaces between the control and user planes must be achieved before large-scale commercial deployment of cloud-based BNG architecture can be achieved.
The CUSP draft defines protocol requirements for information delivery, reliability, and security mechanisms needed for communication between the control and user planes in cloud-based BNG architecture with separated control and user planes.
It is the industry's first dynamic control plane protocol proposed for BNGs… Read More
Security at Core of Cisco's IoT Initiatives
Excerpted from RFiD Journal Report by Edson Perin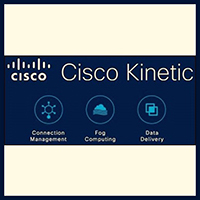 The internet of things (IoT) has been at the center of Cisco's initiatives for several years, through the development of solutions, studies, and business strategies.
The company expects that by 2020, more than 50 billion handsets will be connected to the internet, which will mean an increase in complexity for networks, the amount of data transmitted and possible security holes that all of these devices might cause.
In the face of such transformations that the IoT will bring about in the next few years, Laércio Albuquerque, Cisco Brazil's President, has announced the company's global strategies to cover both the processing of data near connected devices (thus speeding up automatic decision-making), and increased network security.
"We have an analytics platform," he says, "and we see that the network must provide the security of these devices and the entire network through artificial intelligence (AI)."
According to the executives, there are many challenges when translating the efforts of IoT users into real and secure results… Read More
John Engates' Cloud Predictions for 2018
Excerpted from Rackspace Blog by John Engates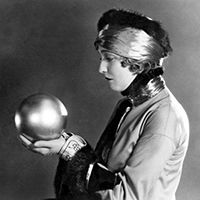 I'm lucky enough to spend a good portion of each working year with customers and speaking at conferences, where I get to hear from the best and brightest on virtually every subject related to cloud computing — which at this point is basically everything, from smart home devices to following a tuna from catch to can (more about that later).
Then each year around this time, I sit down to think about the upcoming year: what trends am I seeing? What dots can I connect?
I also look back to my previous year's predictions, to see how well they withstood the previous 12 months.
Last year, I wrote about the reality of today's multi-cloud world – check!, that security would get worse before it gets better — check!, and the continued march of the internet of things (IoT) into your home (and cars) — check!
I also predicted the end of Moore's Law, with competition in alternative silicon beginning to, "kill off some players," which hasn't quite happened, and rise of serverless architecture, which definitely is happening, but perhaps not at the velocity I predicted.
More on this one later, too. I give myself n B+ for last year's predictions… Read More
Predictions for the Hybrid Cloud Market
Excerpted from NetworkWorld Report by Brandon Butler
Despite the public cloud seemingly grabbing the lion's share of attention in the cloud market, private and hybrid cloud computing markets have been growing robustly as well and experts predict they will only gain importance in 2018 and beyond.
"Few companies have enjoyed the expected benefits of private infrastructure-focused clouds, but a renewed focus on developer empowerment, stepping into cloud on-premises first, and a raft of new tech stack (will) spark new private cloud interest and experimentation," Forrester Research Analyst Dave Bartoletti and colleagues predict in their 2018 look-ahead for the cloud market.
There's data to back up the prediction: Research firm IDC estimates that traditional data centers this year accounted for 62% of IT infrastructure spending, with 23% of the market going to public cloud and 15% going to private cloud.
By 2020, data centers will drop to account for 50% of the market with public cloud at just under a third of the market and private cloud capturing 20%.
Translation: Data centers are becoming less important and public and private cloud are both growing to becoming more important… Read More
Will IoT Devices Cause Cloud Downfall?
Excerpted from Radio Magazine Report by Doug Irwin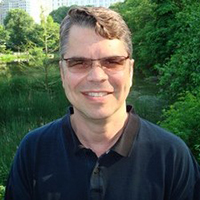 I should not use clichés, but two come to mind: "We've come full circle" and "the more things change, the more they remain the same."
I'm referring to some interesting thoughts and ideas about "the cloud" from a recent article in rcrwireless.com.
IoT devices can generate a tremendous amount of data, and the cloud has played a pivotal role in managing this data.
However, as the distance between the cloud and IoT devices increases, so does the transmission latency.
Consequently, edge computing, which shortens the distance between the cloud and devices by situating an edge server between them, has seen increasing use as a way to mitigate latency issues.
"As a result, many are wondering if edge computing is weeding out the cloud," according to the article.
Issues related to network performance will need to be addressed, but abandoning "the cloud" entirely probably won't happen, since it can still be used, at the very least, for data storage services, especially by media and entertainment services. It can also be used to store and share data produced by IoT devices to be reviewed by stakeholders… Read More
Edge Interoperability Not a Challenge
Excerpted from Talk IoT Report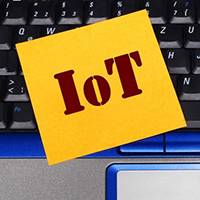 Overcoming the hurdle of retrofitting into existing infrastructure and creating system and device interoperability at the edge is a key differentiator that has contributed significantly to the strong growth of the past two years of South African innovator in internet of things (IoT) technology and strategy, IoT.nxt.
This full end-to-end IoT stack innovation combined with IoT.nxt's unique capabilities edge software stack and device the Raptor will be showcased when the company exhibits at the IoT Tech Expo North America, which starts on 29 November 2017 in Santa Clara, CA.
US based technology news website Light Reading noted in a report following the Mobile Edge Computing Congress hosted in Berlin in September that interoperability at the edge remains a concern for many companies.
According to the website's article the proliferation of groups tackling the edge-computing challenge has exacerbated concern about fragmentation and the risk that incompatible technologies and techniques will begin to appear.
"We believe that the edge will rise to the same prominence as the cloud in the months ahead."
"Data coming from the edge will solve many challenges so many companies have struggled to overcome," says Gareth Rees… Read More
Blue Screens Not an Option in IIoT
Excerpted from Forbes Report by Peter Bowen, Asit Goel, and Michael Schallehn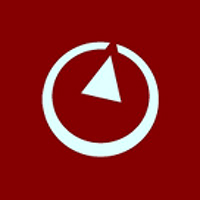 Connected consumer devices have captured the attention of the media, but the market for the internet of things (IoT) in enterprise and industrial sectors is poised be much larger — around $300 billion annually by 2020 compared to half that for consumer technology, according to research by Bain & Company.
Industrial applications for the IoT may not be as visible in most people's daily lives, but they are typically more complex than those in the consumer realm.
Many industrial applications operate large physical devices, and failure carries greater risk.
Consider robotic arms in an automotive factory or valves in an oil refinery.
The technology operates in real-time and it cannot simply stop operating without serious safety consequences.
"Blue screens" are just not acceptable in industrial environments.
This difference may help give an edge to the IoT programs of industrial giants like GE, Siemens and Bosch, which are investing billions in technology and acquisitions… Read More
Ten Steps to IIoT Success
Excerpted from Plant Services Report by Michael McEnery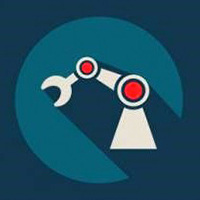 It's hard to read an industry blog or website without seeing bold statements about the industrial internet of things (IIoT).
Much of what you read is loaded with eye-popping statistics, industry buzzwords, and complex diagrams.
The end result for the reader can be an overwhelming sense of confusion and lack of direction as to how to begin.
Chances are your company already has IIoT in use: manufacturing industries have been implementing IoT concepts for more than 20 years.
For example, the HART communication protocol was developed in the early 1990s to provide digital data from smart sensors previously providing one data point.
The estimated installed base of HART devices is more than 40 million. Other open standards such as EtherNet/IP and Foundation Fieldbus developed in the late 1990s enabled placing sensors directly on networks.
So don't be overwhelmed worrying about the right way or wrong way. Let's cut through the fog of IIoT and focus on implementation advice for those beginning their journey… Read More
"Fog" Computing Brings the Edge Closer
Excerpted from Multichannel News Report by Gary Arlen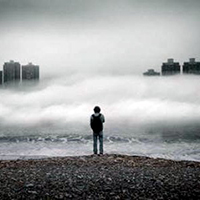 At a Silicon Valley conference in early November, computer and communications experts delved into the IoT and "the fog," a derivative of cloud computing.
CableLabs is evaluating the fog's role, especially in emerging wireless services, and Comcast awarded an "Innovation Fund" grant recently to a Princeton University "Cloud to Fog" research project.
"Fog is 'distributed cloud,'" according to Don Clarke, Principal Architect at CableLabs, who noted that the concept emerged a couple years ago as a Cisco marketing term.
Other experts acknowledged that "fog" and "edge" are often used interchangeably, but they are synergistic — not synonymous.
In a seminal academic paper on "The Fog Computing Paradigm" three years ago, Ivan Stojmenovic and Sheng Wen of Deakin University in Australia described scenarios in which fog services "can be hosted at end devices such as set-top boxes or access points."
By the researchers' reckoning the fog lies between the cloud and the edge… Read More
Effect of Connectivity on Colo Ecosystem
Excerpted from Data Center Knowledge Report by Scott Fulton III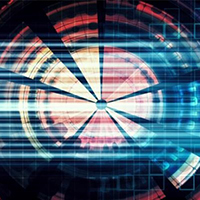 The challenges of facilitating new real-time streaming applications are prompting enterprises to relocate and redistribute their data center assets.
This pretty much changes the colo providers' plans.
When the data center colocation market began, the only digital connection that truly mattered was the one between the customer premises and the service site.
Since that time, colo has become a powerful segment of the communications industry, driving traffic at an exponentially increasing rate.
Changing the entire traffic profile for data across the world, is the rapidly climbing number of sensory devices and logic-equipped appliances that comprise the internet of things (IoT).
Instead of being just a conduit, data centers are evolving to become harvesting operations for data, as it's streamed through parallel pipelines and processed by analytics engines even before it's warehoused.
While the major colocation providers continue to acquire and construct sprawling spaces in strategic metropolitan locations… Read More
Japan IT Week Spring 2018
Excerpted from Japan IT Week Announcement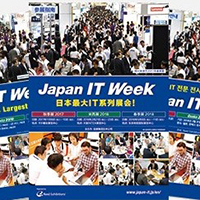 Japan IT Week Spring 2018 is Japan's largest IT trade show.
The show is expected to gather 1,800 exhibitors and 91,000 visitors.
Japan IT Week Spring 2018 consists of 13 shows-within-the-show focusing on different themes, including the first AI & Business Automation Expo Spring, a newly launching show that is drawing a lot of attention.
A great number of information systems managers, management executives, sales managers, system integrators, and managers from IT system divisions will visit Japan IT Week to conduct business face-to-face with exhibitors.
Japan IT Week is the absolute meeting point for both IT solution providers and IT system managers.
Click here to learn more about Japan IT Week.
Exhibit booths for Japan IT Week Spring 2018 are becoming limited and booths will sell out by the end of this year.
Booths are selling fast since the newly launching show, "AI & Business Automation Expo Spring" is attracting many exhibitors from all over the world… Read More
Coming Events of Interest
CES — January 9th through 12th in Las Vegas, NV. Organized by the Consumer Technology Association, this large annual event typically hosts presentations of new products and technologies in the consumer electronics industry.
Industry of Things World USA 2018 — March 7th through 9th in San Diego, CA will bring together the entire industrial internet of things (IIoT) ecosystem for this third annual event featuring three days of high level networking and learning.
IIoT USA — April 18th and 19th in Chicago, IL. This will be the third annual event in a global series highlighting the digital transformation taking place across industry. Attendees will learn from pioneering leaders in the field, showcase best practices, and benchmark their approaches with peers.
Delivery of Things World 2018 — April 23rd and 24th in Berlin, Germany. Meet the most influential DevOps practitioners and experts and discuss what DevOps means for your business.
Japan IT Week — May 9th through 12th in Tokyo, Japan 13 shows focusing on different themes, including 1st AI & Business Automation Expo Spring, the newly launching show that has been drawing a lot of attention.